Slightly Obsessed #022: Breathe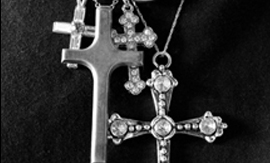 Breathe your life into me
I still need you
I'm falling, falling
Breathe into me
"Breathe into Me"
– Red
In the beginning, all creation sprang to life at the word of God.
All creation, that is, except Man.
Man was different; he lay cold as clay until God breathed into him. Down through the ages, this one thing has not changed: we are lifeless without His Spirit.
The Greek term for the Holy Spirit is pneuma, or literally, "breath." But He is anything but a mere stirring of air. A study of the Scriptures reveals the Spirit's powerful and pure personality. In them we discover He is not a thing but a person. He talks, can be lied to and grieved, and is vitally involved in our lives. He feels deep pain, great joy, and intense concern for us. In His Person, the Holy Spirit is totally God. In His function and form, He is the "breath" of God. As such, He:
convicts us of sin (John 16:8)

frees all who call upon His name (2 Cor. 3:17)

sanctifies and sets apart His own (1 Peter 1:1-2)

transforms us into children of light (2 Cor. 3:18)

intercedes for us (Romans 8:26)

rebukes us when we sin (Acts 5:9-11)

empowers us for His work (1 Cor. 2:3-5; Gal. 5:25)

gives us joy in the journey (Luke 10:21)

directs and leads us (Matt. 4:1; John 16:13; Acts 16:7)

teaches us (1 John 2:27)

provides for our every need (Phil. 1:190

reveals the future when necessary (Luke 2:26; Acts 1:16)
This exquisite Being, who dwelt in eternity in the highest heaven, has consented – even yearned – to live with us in our human forms as our Protector and Lord. Only a mighty God could be powerful enough to be so gentle, or strong enough to live with such weakness.
When we are choked with the pollution of our minds, He is here. When our souls are dry as dust, He is here.
When we are afraid, He never leaves our side. In sickness and health, for better or for worse, He never forsakes us. He rejoices with us in our victories and grieves with us when we hurt. He inhabits our every breath. He is so very much alive in us: fearsome, wise, and tender.
What a God!
No wonder they call Him The Comforter.