All Above Me challenges legalism with new rock single "The Show Must Go"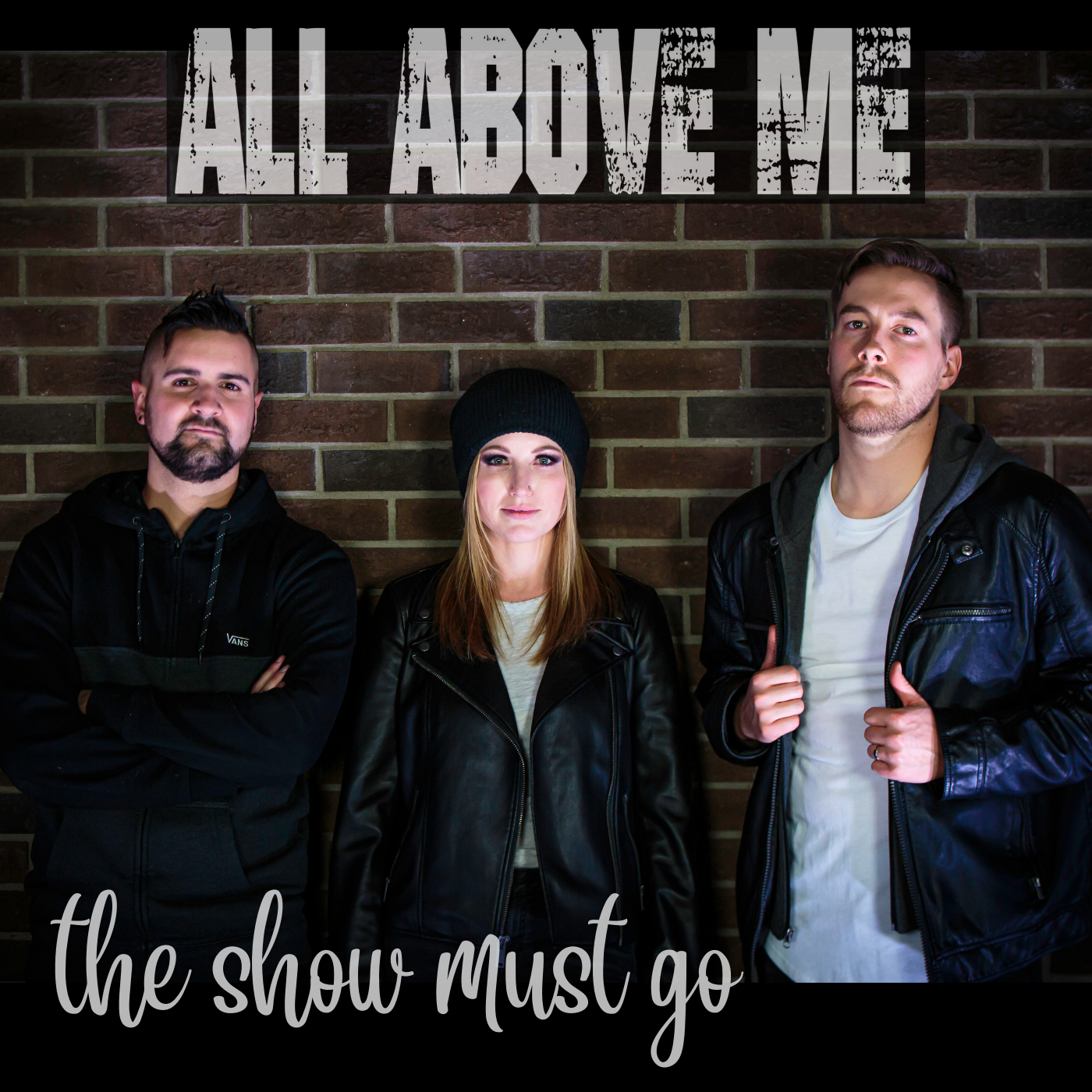 FOR IMMEDIATE RELEASE — Canadian rock group All Above Me is taking on legalism with their new single "The Show Must Go." The song is available March 25, 2022 on all major platforms, including Spotify and Apple Music.
"'The Show Must Go' is a follow up song of our last single 'Wrecking Ball.' It continues to expand on my personal journey of God tearing me down to rebuild me," guitarist and songwriter Guiller Contreras shares. "I would spend time with God each and every single day, constantly increasing it, because I felt like I had to as someone in ministry. God showed me that I didn't have an intimate relationship with Him as my father. I was also putting on a show for other people and for God. I let ministry take over the place where God was supposed to be in my life. This was when God told me that the show had to go, and it was time for Him to be at the center of my life."
The song was written, recorded and produced by Guiller, and is the band's second since Karalee Fehr joined as All Above Me's new vocalist. The new era of All Above Me has emerged through the refining process of being forced to slow down over the past two years as the touring ground to a halt.
Guiller says, "We couldn't be happier with the way things are going in this new season of All Above Me. We are in a very healthy place as a ministry and as a family. Before the pandemic, we thought that we had to be out on the road and constantly fighting to grow bigger, faster and better. The break during the pandemic really opened our eyes to the importance of just taking things one day at a time."
That process of surrender has led All Above Me increasingly into finding their voice, offering riff-driven rock songs with crystal clear vocals from Karalee and rapped bars from Guiller. That's the style "The Show Must Go" presents, a heartfelt sound to back the earnest message. The growth of their sound has also been nurtured through this season of rest. "Since now we are working at a much, much slower pace, we have the time to put into our music and give it the attention that it deserves," Guiller explains.
All Above Me has already started bringing that sound back out on the road. The band recently wrapped up their first tour since the pandemic, visiting states from Montana to California. Both more shows and more songs are on the horizon.
Get "The Show Must Go" now, and learn more about All Above Me at allabovememusic.com, and by finding them on Facebook, Instagram and YouTube.