Reach City Worship holds nothing back in their new single, More Than A Moment, boldly declaring that Jesus can have it all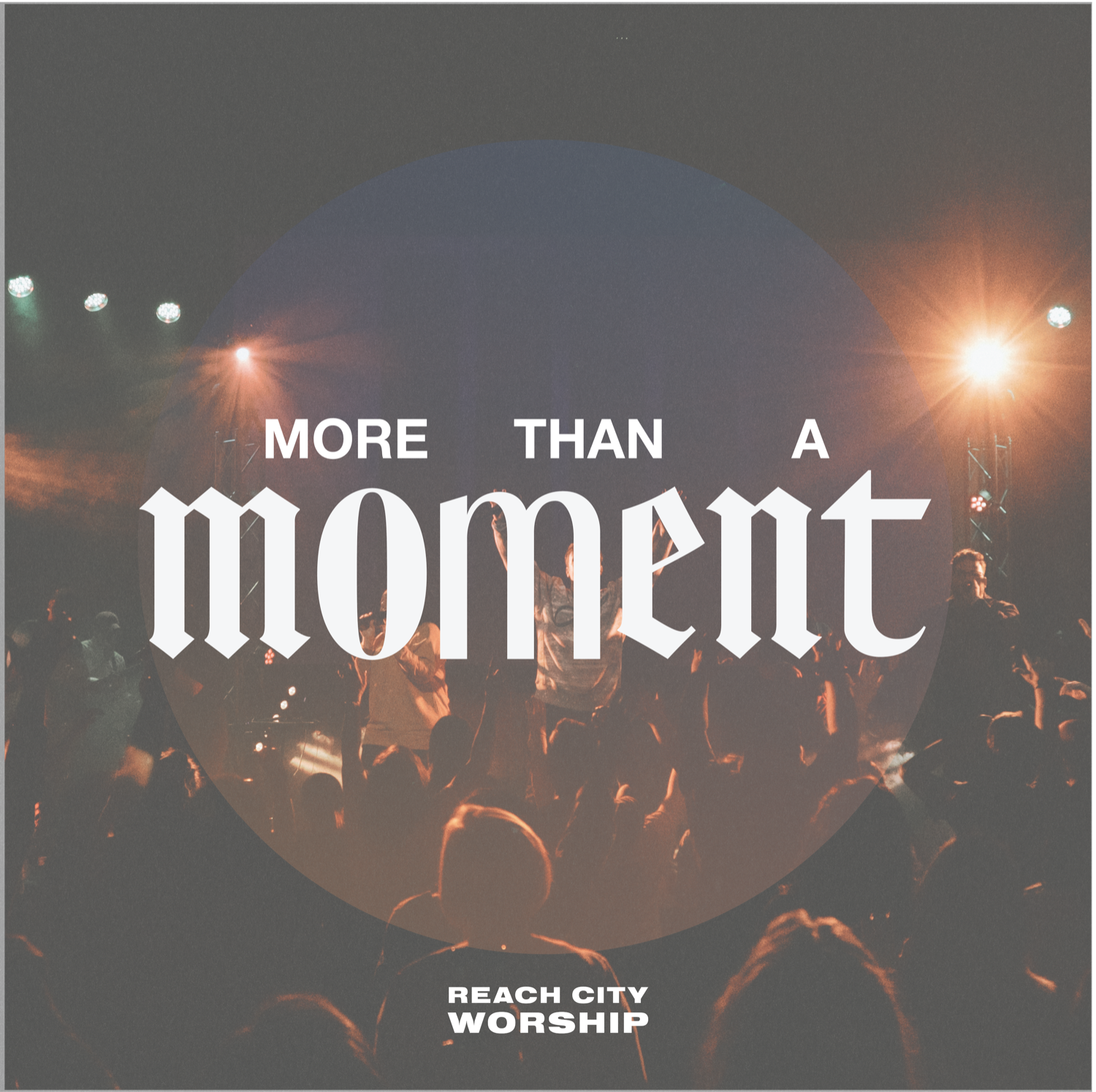 TAMPA, Florida — Reach City Worship holds nothing back in their new single, More Than A Moment, boldly declaring that Jesus can have it all. Now available on digital platforms, Reach City Worship says More Than A Moment is more than a song — it's a call to surrender. "God is calling for a people that long for His presence and this song was our response in saying that we no longer wanted to just go through the motions. We no longer want to live lives of compromise, but rather surrender every area of our lives to Him because we want nothing more than to know Him and be known by Him," says JohnWesley Honaker from Reach City Worship. Produced by Andrew Bergthold (Holy Water, We the Kingdom) and written by Honaker, Rebekah White (Rest on Us), and Josh Farro (This is Amazing Grace), More Than A Moment was inspired by Acts 2, where the writing team was drawn to the encounter in the Upper Room. "As the disciples waited on the Lord, the Holy Spirit met them in their place of waiting. Our surrender is what catches heaven's attention and it is in these moments where songs are not nearly enough when all that we are after is Him," Honaker shares. "This is the place where our prayer becomes, 'let your presence fill this place', 'come with fire, fall like rain', and it is here, with hands lifted and hearts completely surrendered, that the prophetic utterance becomes a promise fulfilled in our lives when the Lord said, 'In the last days, I will pour out my Spirit on all people'." The Florida-based worship team from Reach City Church says the song has already made an impact in their worship services, providing a voice for those who are longing for more of the presence of God. "Each time that we lead this song the atmosphere shifts as the posture of hearts begin to shift toward heaven and the things of God," says Honaker. "The presence of God becomes so evident as people of all ages, all nationalities, and from all walks of life, begin singing together, like a heavenly chorus, a song declaring one thing, that all we want is Jesus." And now that More Than A Moment has been released digitally, Reach City Worship hopes that more listeners will encounter the presence of God. "I am believing that as people sing, addictions will be broken, bodies will be healed, broken hearts will be mended, and every fear will be cast down by the love that we find in Jesus," says Honaker. "Not only my hope, but it is my prayer that souls will be saved and lives forever changed. As worship leaders, congregations, and listeners shout this song, I am believing that their shout will usher in the presence of God and that they will walk in victory."

For more information on Reach City Worship, visit reachcityworship.com. Listen to More Than A Moment here.