Slightly Obsessed #065: Fortress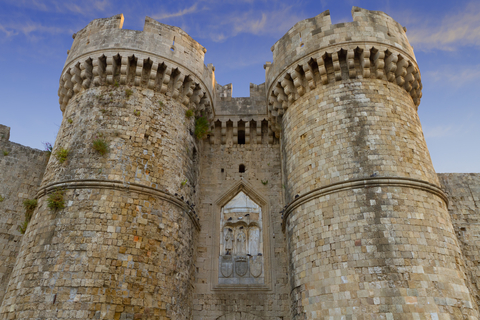 He looks at the earth, and it trembles;
He touches the mountains, and they smoke.
– Psalm 104:32
Where do you run when your world shakes?
This week television cameras caught the moment a 4.4 quake rocked parts of Southern California. Newscasts were in progress when the quake hit. Replays of the footage showed newscasters caught off-guard in the middle of their broadcasts. Some sat with apprehension at their desks; others were overcome with fear and dove unceremoniously for cover.
Although California is used to occasional shocks, it's been several years since the state has experienced a significant quake. This one was followed by smaller shocks. Experts have been warning for years a monster earthquake there is inevitable. No one knows when the Big One will hit.
But residents there know the damage done and the lives lost in previous quakes. They instinctively run for safety when the shaking starts.
A desk. A doorway. Anything offering protection for the moment.
It's a striking visual of our reactions to inner trauma. Memories of past tragedies and failures are triggered by an event that shakes up our world. We react in fear and dive for any available emotional cover. Anything to give us the illusion of security.
Bad relationships. Drugs. Sex. Alcohol. Work. Dark places disguised as doorways to safety.
Then one day our world falls down. The Big One hits and everything crashes in around us. We're crushed in the rubble of destroyed lives.
It doesn't have to be this way.
There is a fortress, a refuge from the pain, a safe place from the enemy of our souls.
God has promised us security within His walls. Jesus Christ is our champion, our king, our advocate and fierce protector. He is the all-knowing, all-powerful, all-seeing God. Nothing can separate us from His love. Nothing. The earth can split in half beneath our feet, and God will deliver us safely into His kingdom.
Feel your world shaking? Never fear. Run to the fortress. God is waiting for you, and the door's open.
God is our refuge and strength,

A very present help in trouble.

Therefore we will not fear, though the earth should change

And though the mountains slip into the heart of the sea.

-Psalm 46:1-2