Slightly Obsessed #033: Dread Champion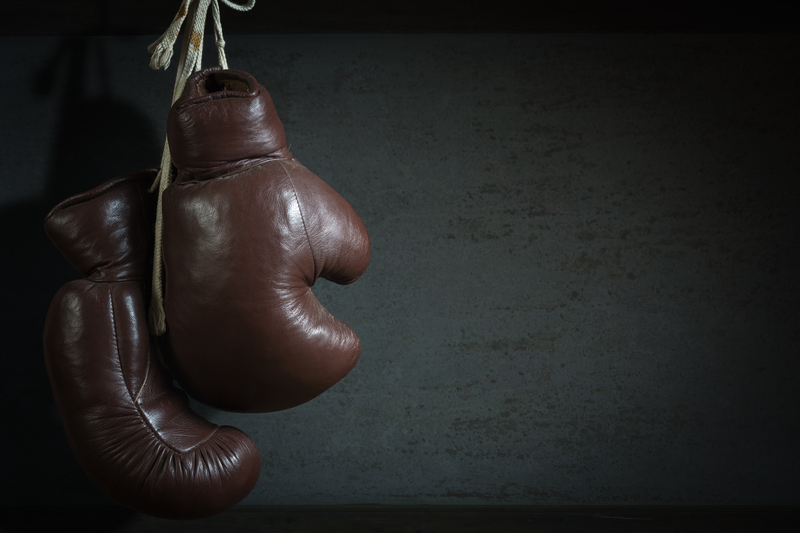 The Lord is with me like a dread champion.
-Jeremiah 20:11
The two men squared off and eyed each other as the opening bell rang. One man was already viewed as the underdog, having lost the first match to the same fighter seven months earlier.
Have I not commanded you? Be strong and courageous!
Do not tremble or be dismayed, for the LORD your God is with you wherever you go.
-Joshua 1:9
The two men circled the ring, each looking for weakness in the other. Evander Holyfield dominated the first two rounds. Mike Tyson, the challenger, opened the third with a furious assault. In the remaining seconds of the round, Tyson suddenly bit off part of Holyfield's ear and spat it out onto the canvas.
Do not fear or be dismayed…for the battle is not yours but God's.
-2 Chronicles 20:15
The fight was delayed while the referee decided what to do. Finally, Holyfield was declared fit to continue the fight.
The LORD will fight for you while you keep silent.
-Exodus 14:14
The men returned to the center of the ring. Inexplicably, Tyson bit Holyfield's other ear. They finished the round but the referee stopped the fight at that point and disqualified Tyson. Holyfield was declared the winner. Tyson was declared a loser.
In an odd footnote, Tyson later apologized for his behavior to Holyfield on the Oprah Winfrey show, which Holyfield graciously accepted.
"For the eyes of the LORD move to and fro throughout the earth
that He may strongly support those whose heart is completely His."
-Chronicles 16:9
Sometimes we know what battles lie ahead. Other times, the blows are low and unexpected and dirty. The attacks we don't see coming are the ones that hurt.
If you're feeling beat-up this week, take heart. The battle's not over. Your opponent has already been disqualified. Don't throw in the towel just yet. Finish the round and let the Lord fight for you.
And be ready to forgive, because you're going to win.
"In all these things, we are more than conquerors through him who loved us."

-Romans 8:37 (NIV)