Slightly Obsessed #052: Whatever Happened to Holiness?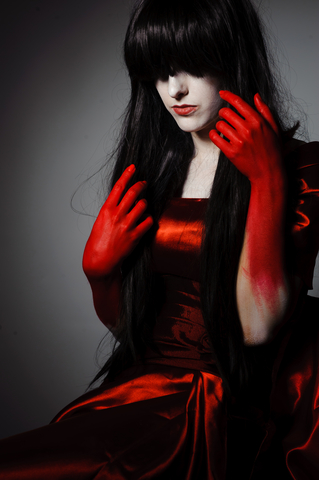 Every day, the church is becoming more like the world it allegedly seeks to change. – George Barna
How we live influences others as they make decisions that will walk them into eternity.
When Graham Cyster was smuggled into a Communist cell of young people fighting apartheid in South Africa, he was eager to share his faith with them. They were hoping for an alternative to the radical philosophies they embraced.
Cyster presented the gospel of Jesus Christ to his listeners. He told them that faith in Christ transforms people and inducts them into a body of believers in which there is neither Jew nor gentile, black nor white, male nor female, rich nor poor.
The young people listened raptly. One young man said, "That is wonderful! Show me where I can see that happening."
Cyster was caught off-guard. He admitted he could not think of one place in South Africa where that was truly being lived out by believers. "Then the whole thing is a piece of sh—," the young man spat in contempt. He later died in the fight against apartheid without ever knowing Christ.*
Most of us rarely get such a glimpse of the brutal realities of the spiritual war that wages around us. What we say and do is too often all about us. We forget that how we live influences others as they make decisions that will walk them into eternity.
Without the power of a changed life, Christianity becomes just another alternative lifestyle. True Christianity isn't a philosophy, a set of rules, or a positive force to guide our lives. It's radical, life-changing, demanding. It's stepping out of slavery to the devil into servanthood to God.
The chains have been replaced with bonds. We serve Him, not to get saved, but because we have been saved.
Whether or not we acknowledge it, we are ambassadors of a higher kingdom.
We wear Christ's brand, and people are watching. They hope to see something supernatural. Something real. Something worth living for.
What are we giving them? How are we representing the kingdom of God to a world dying to know? If our actions turn them away from a living faith, is their blood on our hands? Do we care enough to live salvation out loud in our words and actions?
As obedient children, do not be conformed to the former lusts which were yours in your ignorance, but like the Holy One who called you, be holy yourselves also in all your behavior; because it is written, "YOU SHALL BE HOLY, FOR I AM HOLY." -1 Peter 1:14-16
A life of holiness isn't about following the rules. It's about being ruled by Christ. We may be the only face of the Savior others ever see.
Holiness matters.
*from The Scandal of the Evangelical Conscience
Why don't Christians live what they preach?
By Ronald J. Sider