Three-time GRAMMY nominee Danny Gokey has released a new song "Stand In Faith"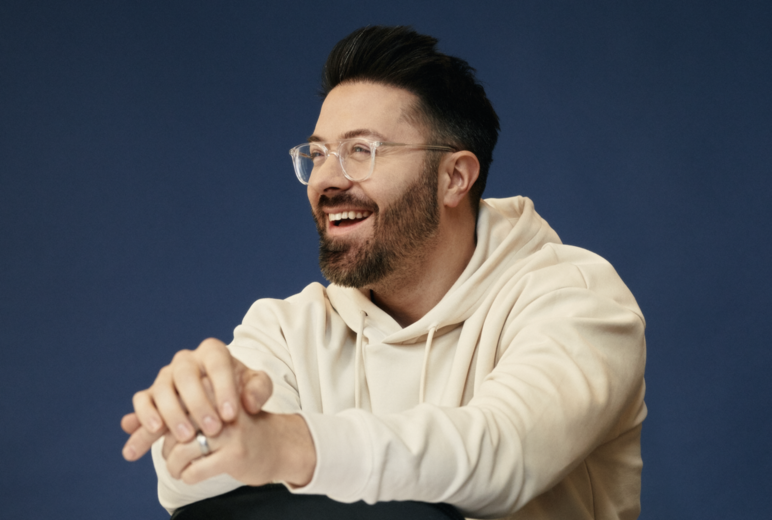 NASHVILLE, TENN. (MAY 21, 2021) Three-time GRAMMY nominee, three-time KLOVE Male Vocalist of the Year and Dove Award winner Danny Gokey has released a new song, "Stand In Faith," from his upcoming album. The new, anthemic song is available here and the lyric video debuted today here. Gokey will release a new, full-length studio album on August 20th.

This past year has been difficult for everyone around the globe, Gokey has also recognized the challenges everyone has faced and hopes this new album will be an encouragement and reminder of what faith means to each person and how to stand strong in what you believe. Many of the songs on the new album were birthed from what he has learned during this last year and how to look forward with these lessons learned.

"I wrote this song to be an anthem that people can sing over their lives to encourage their faith for the miracles and breakthroughs they're believing God for," explains Danny Gokey about his new single. "Faith brings our hopes into reality!! It's the confidence and trust in God that's needed to acquire the things we long for but don't yet see. Faith invites God in to work on our behalf. More now than ever before, faith should be our bedrock & our foundation. I pray this song revives the hearts of many who listen to it and gives them the needed fuel to persevere in any difficult situation."

The new album follows his widely successful 2019 release Haven't Seen It Yet, which produced the newly certified RIAA Gold Single, "Haven't Seen It Yet." This is his second Gold certified career single, and the song was No. 1 at Christian radio for seven weeks making it his fifth No. 1 radio single.

It was also announced this week that Gokey is nominated for the fifth time for "Male Artist of the Year" for this year's KLOVE Fan Awards, which is the only Christian music fan-voted award show. He is the reigning Male Artist of the Year from 2019 and has won the category three times in the award show history. Fans can vote here for Gokey and other categories. He will also be performing the Spanglish version of his No.1 radio single hit, "Love God Love People" during the pre-taped broadcast, which will air on TBN on June 4th.

In step with many of the messages of his songs, Gokey continues to give back to the community as he has from the start of his career, which began during his time on American Idol during Season Eight as a Top 3 finalist. His foundation, Better Than I Found It, is a nonprofit organization established to support and encourage other non-profits who are making a difference in their community. Gokey's foundation partners and walks alongside other organizations to help them move to the next level for the most impact. Learn more about the foundation inspired by his song, click here.