Interview with Lauren Muzyka, Founder, President & CEO of Sidewalk Advocates for Life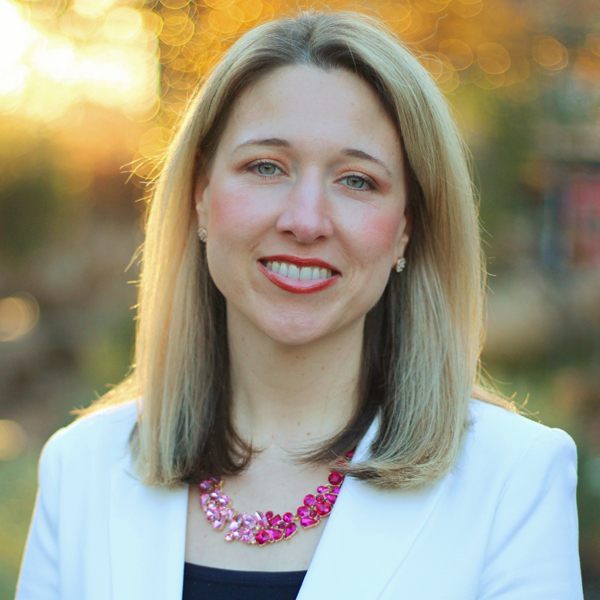 Lauren Muzyka, Founder, President & CEO of Sidewalk Advocates for Life speaks with CMADDICT.com's Kevin Thorson about why she founded SAFL, their mission, current pro-life issues, the March for Life and more!
For those who may not have heard of your organization yet, could you tell us about Sidewalk Advocates for Life and what you do?
Sidewalk Advocates for Life is the nation's largest sidewalk advocacy training organization. Our goal is to have trained Sidewalk Advocates serving on the sidewalk outside every abortion facility and (in states where abortion is banned or limited) every facility that refers out of state for abortion, offering life-affirming services, support, and the love of Christ to pregnant moms in crisis.
We have developed a comprehensive training to help people understand the best way to approach abortion-vulnerable women and men, to introduce them to the local pregnancy resource center, to provide information about abortion pill reversal, and to connect them with local resources for the issues that have really brought them to the abortion or abortion-referral facility – financial trouble, domestic abuse, health concerns, and more.
With more than 235 locations across the country – and growing – we have seen, through God's grace, nearly 19,000 women served and babies saved; 30 abortion facility closures; and 85 abortion workers leave the industry.
What are your main duties as President and CEO of SAFL?
I'm also the founder of SAFL – and I have to say, my duties have evolved as our organization has grown and we've brought on more team members. I'm no longer the chief cook and bottle washer! That being said, I work closely with the other members of the leadership team to keep a close eye on the growth of our program across the country (and beyond), general operations and communications, and – of course – the fundraising that allows us to keep expanding and serving more and more clients.
I'm a detail-oriented person – I'm an attorney by trade – but my real focus as President & CEO is to maintain a high-level outlook for our organization, on the pro-life movement, and on the abortion landscape all across our country. I've been in the movement for a long time – my first sidewalk advocacy experience was as a college student – so that deep experience and my robust relationships help me to make decisions to help SAFL grow, to inform and support our leaders across the country, and to change gears as needed.
How and why did you decide to dedicate your life to fighting for the unborn and their families?
Someone invited me! A personal invitation to do something good for our brothers and sisters – to do something for God – carries so much power.
It started when I was a teenager in college, and Coalition for Life came to my church and invited members to join them in fighting to protect the gift of life. I thought, "I can do that. I can go pray in silent witness for the mothers and unborn just one hour a week." So, the first year as a student, I committed to an hour of prayer in front of Planned Parenthood every week.
Then some of us were invited to get trained as a sidewalk counselor – and I was one of them. I was lucky enough to be trained by well-known sidewalk counselor Karen Black, a devout Baptist from Georgia. It was there that I learned that to succeed in saving a preborn baby's life, you have to reach the mom. She's the one making the decision. We're not out there to counsel the baby! We have to reach the mom's heart to try to end abortion for that family in that moment.
Then, the summer before law school, I was invited to join a local sidewalk counseling team. I spent a whole summer serving at the six Dallas-area abortion facilities – and it changed the course of my life. I continued outreach while in law school in Michigan. And when I returned home to Texas, and was preparing to be a prosecutor, I was invited to join the 40 Days for Life National Team as their Campaign Strategist.
I found that across the country, there were people undergoing solid sidewalk counseling training, but their efforts petered out because they didn't have any support or infrastructure behind them.
That was when I felt the Lord calling me to give my life to sidewalk advocacy – to create a ready-made sidewalk advocacy program with training, tools, and support for people who desired to make a difference for life, much like 40 Days for Life had done for those who wanted to lead a 40-day prayer campaign.
Since the SCOTUS decision to overturn Roe vs Wade, has the pro-life movement seen any downturn in support due to a sense of complacency?
I wouldn't say there's been a downturn – but there certainly is a need for education.
To put it bluntly: just because abortion has been limited or banned in some states, that does not mean that abortion has been eradicated in our country. And even if, God willing, abortion is one day abolished all across the US, that does not mean that there will no longer be pregnant women who need our love and support.
We have leaders all across the country who are facing brand-new challenges because of the Dobbs decision. In states like California, New Mexico, Illinois, and on and on, the numbers of women coming to abortion facilities has grown – sometimes tremendously. In states like Texas, Mississippi, and Idaho, women are continuing to come to Planned Parenthood facilities – not because they hope to obtain an abortion there, but because they are seeking a referral to a facility in a state where abortion is legal.
We need to reach both groups of women: those who are planning to leave their home state, not realizing the support that is available to them locally – and those who are at the abortion facility, not realizing that there are life-affirming options available to them and their babies.
What are abortion clinics doing to provide access to those living in states that have enacted abortion bans?
The biggest effort we are seeing right now is opening abortion-referral facilities. In a state like Texas, for instance, where abortion is illegal, a woman can go to a Planned Parenthood and get a referral to an abortion facility in New Mexico, where abortion is legal.
There are large abortion funds that are paying the travel expenses for women going out of state for abortions.
There are mobile abortion units in states where abortion is illegal – but they focus their service on the state line, the border between the abortion-legal state and an abortion-banned state.
And, of course, there is the ongoing push to provide chemical abortion to women without so much as requiring them to see a physician to get the prescription. These DIY abortions are incredibly dangerous, and spotlight the obvious truth that, despite what it claims, the abortion industry does not care about women or women's health.
How are you adjusting your response to these changes?
We are working on a couple of new initiatives to empower Sidewalk Advocates to advance their outreach, no matter the legal status of abortion in their state. Foremost among these initiatives is building partnerships between SAFL locations in different states, so a location in abortion-free Texas, for example, can work with a location in abortion-legal New Mexico to support Texans who have crossed the state line – or are considering crossing it – to get a legal abortion. We are also working on a storehouse of resources that will make it easier for that New Mexico Sidewalk Advocate to serve that abortion facility client who traveled from Texas – providing her with resources right there in New Mexico, as well as resources that are local to her home.
With some pharmacies now offering easier access to the abortion pill, how can you reach a woman contemplating ending a pregnancy this way?
From our earliest days, we have served women seeking chemical abortion – and we've been sharing the miraculous news of Abortion Pill Reversal with women who are heading in to their first appointment … as well as with women who are heading home after having taken the first of the two-pill regimen. (In case you don't know, it is possible to halt the chemical abortion process if a woman has taken only the first of the two pills. Thousands of lives have been saved with this life-saving regimen!)
Now that the abortion industry is so intent on selling DIY abortions, the pro-life movement has to be both creative and strategic in reaching women to share the truth about this horrific procedure, and the tremendous hope made possible by APR.
As Sidewalk Advocates continue to expand their ministry into the proverbial town square, perhaps some locations will establish a presence outside their local drug stores. Perhaps they will establish an outreach to the local college campus. Perhaps they will utilize social media or other technologies to reach women in the same way the abortion industry strives to reach them. In fact, we are training a group of Sidewalk Advocates who comb through online chats and guide women to life-affirming resources like optionline.org!
We are working together with all our locations to develop different types of responses to chemical abortion, so they are empowered to put into action the ones that work best for their unique community.
How does the pro-life movement affirm and empower women?
When you look at the way the abortion industry markets itself, their phrasing is all about empowerment, protecting rights, and lifting women up. But that's just smoke and mirrors – outright lies, in fact. The abortion industry tells women that they aren't strong enough, that they aren't capable, that their physical nature is something to be fought. The abortion industry tells women, quite simply, that they aren't okay the way they were created.
The pro-life movement, on the other hand, celebrates women and womanhood. The power to create and nurture a brand new life – that's an absolute miracle. And only a woman can do it. The ability to finish school, to have a career, to build a joy-filled life, AND to be a mom – women can do that. Women do do that! Pregnancy is not an illness – and abortion definitely isn't a cure.
Womanhood is a gift from God. Motherhood is a gift from God. And the pro-life movement honors those gifts in a way the abortion industry simply cannot – because to do so would destroy its very foundation.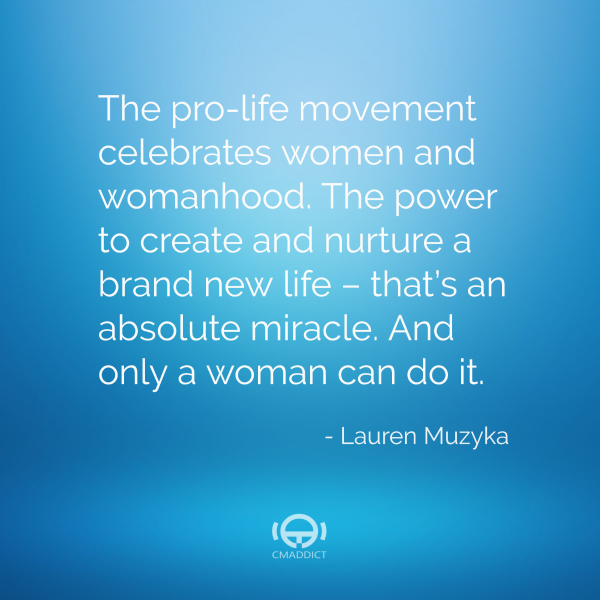 How is your organization preparing for the March for Life?
We always take a group from the National Team to the March for Life, for a few reasons: it's a fantastic way to energize for the year of life-saving work that lies ahead; it's an incredible opportunity to meet with our friends and partners in the movement; and there is no better way for us to show the world around us that there is a huge contingent of Americans committed to preserving the right to life, to helping moms in crisis, and to saving pre-born lives.
We're exhibiting at the March for Life Expo and at the Students for Life of America Pro-Life Summit, which takes place the following day. In addition to speaking at the Summit, I'm also speaking at the Law of Life Summit, and introducing Vans for Life President & CEO Eddie Perez at the Vans for Life Gala. So I've been writing and practicing speeches, our team has been packing up the items for our booths and creating materials for us to share with attendees, and – of course – we've been watching the weather and trying to pack accordingly!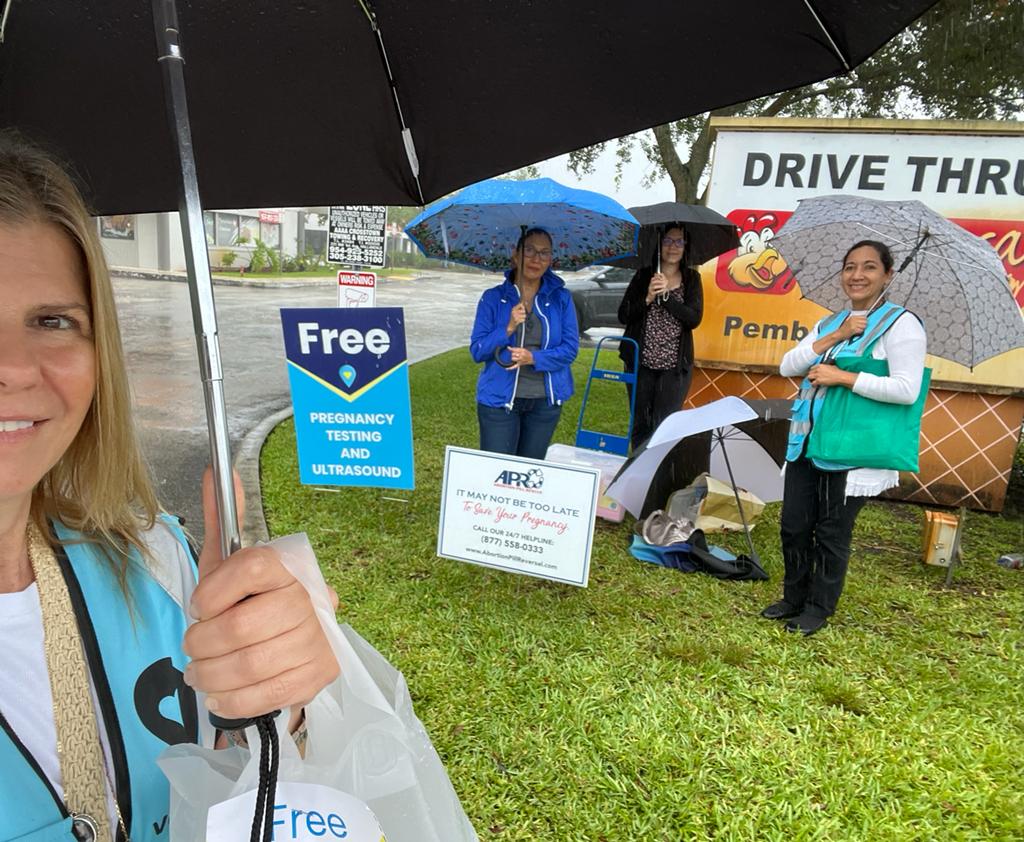 What do you hope will come out of this year's march?
This is the first March for Life in a post-Roe America. I'm excited to gather with our friends and partners in the movement to celebrate the end of Roe, and to strategize even stronger, better ways to reach out to moms in crisis and share life-affirming resources with them.
I'm hopeful that a huge turnout at the March will clearly demonstrate that the pro-life movement is still strong and active, and still focused on the bottom line: connecting women with the resources they need to choose LIFE.
How can someone who's interested get involved with your organization? Are there ways to donate?
There are a number of different ways for people to get involved!
First of all, we invite all your listeners to join or start a Sidewalk Advocates for Life location in their community. If there's already an active location, they can find it listed at sidewalkadvocates.org/locations, and if there's not a location, they can learn how to start one at sidewalkadvocates.org/apply
We treasure our Ministry Partners, whose generosity funds this great mission. You can find a number of different ways to give at sidewalkadvocates.org/donate.
And we invite everyone to become a member of our National Prayer Team. Every other week, we send out an email with prayer intentions for our Sidewalk Advocates, and for the moms and others they serve. You can sign up at sidewalkadvocates.org/prayerteam.
As I mentioned, it was a series of invitations that led me into pro-life work. I want to make sure everyone reading this knows that WE INVITE YOU to join us on the sidewalk, to join us as a member of the National Prayer Team or as a Ministry Partner. All of us are needed to reach pregnant moms in crisis – to help them get the life-affirming resources they need, and to help save the lives of their preborn babies.
I hope to see you on the sidewalk!
Follow Sidewalk Advocates for Life: Website – Twitter – Facebook – YouTube