Worship Group Futures Talks About The Inspiration Behind Their New Album "Hills & Horizons"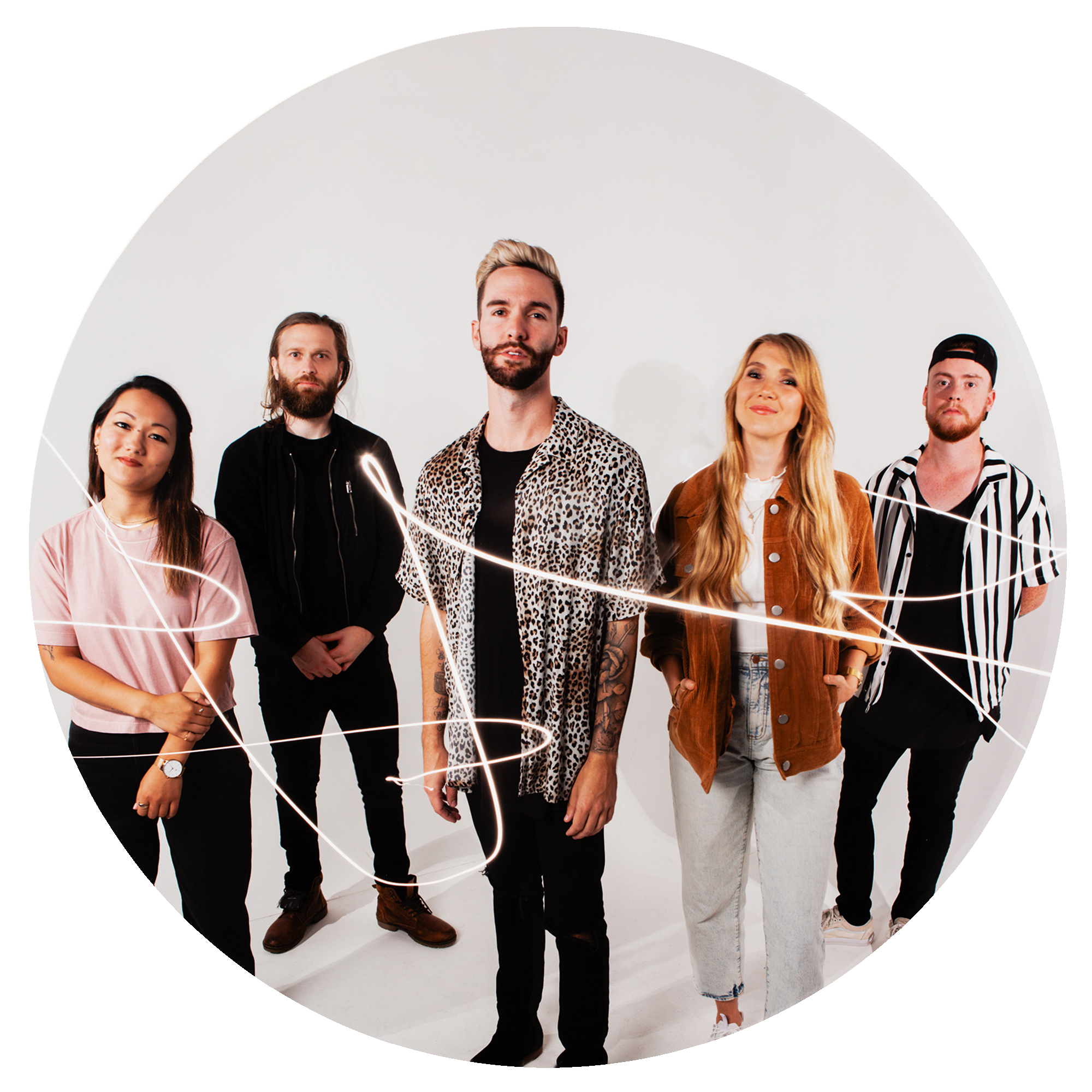 Interview with FUTURES members Chloe Evans, Mark Evans, Danae Leslie and Ryan Rolls:
Congrats on the release of your new album Hills & Horizons. Tell our audience about the making of the album.
Danae: Thanks so much! It's been a wild ride over the past 2 years – time flies when you're having fun, and it certainly did in this album-making process! We're very intentional about writing together and writing often, so we probably have 40-50 songs in completed demo-form since 2019…so you can imagine just the shortlisting process took months in itself! I love that we ended up with 11 songs that all fit the landscape (no pun intended) of Hills + Horizons, sonically and thematically, because I really feel like it has a strong identity as a collection now and it was worth the journey. From anxiety & mental battles to childlike faith & the goodness of God; these songs are very connected to our personal journeys but also speak into so many different seasons and walks of life. We're so excited that they're out now for the world to hear!
Are there a series of Bible verses that best describe the inspiration behind the lyrics to the album?
Chloe: There are so many. Every time we write, scripture is the first thing we fill the page with. As verse after verse appears on the screen, the identity of the song quickly comes into focus. One chapter stands out in the sea of scripture that inspired these songs and that's Psalm 121.
I look up to the mountains and hills, longing for God's help.
But then I realize that our true help and protection
come only from the Lord,
our Creator who made the heavens and the earth.
He will guard and guide me, never letting me stumble or fall.
God is my keeper; he will never forget nor ignore me.
He will never slumber nor sleep;
He is the Guardian-God for his people, Israel.
Jehovah himself will watch over you;
He's always at your side to shelter you safely in his presence
He's protecting you from all danger both day and night.
He will keep you from every form of evil or calamity
as he continually watches over you.
You will be guarded by God himself.
You will be safe when you leave your home
and safely you will return. He will protect you now,
and he'll protect you forevermore!
Psalm 121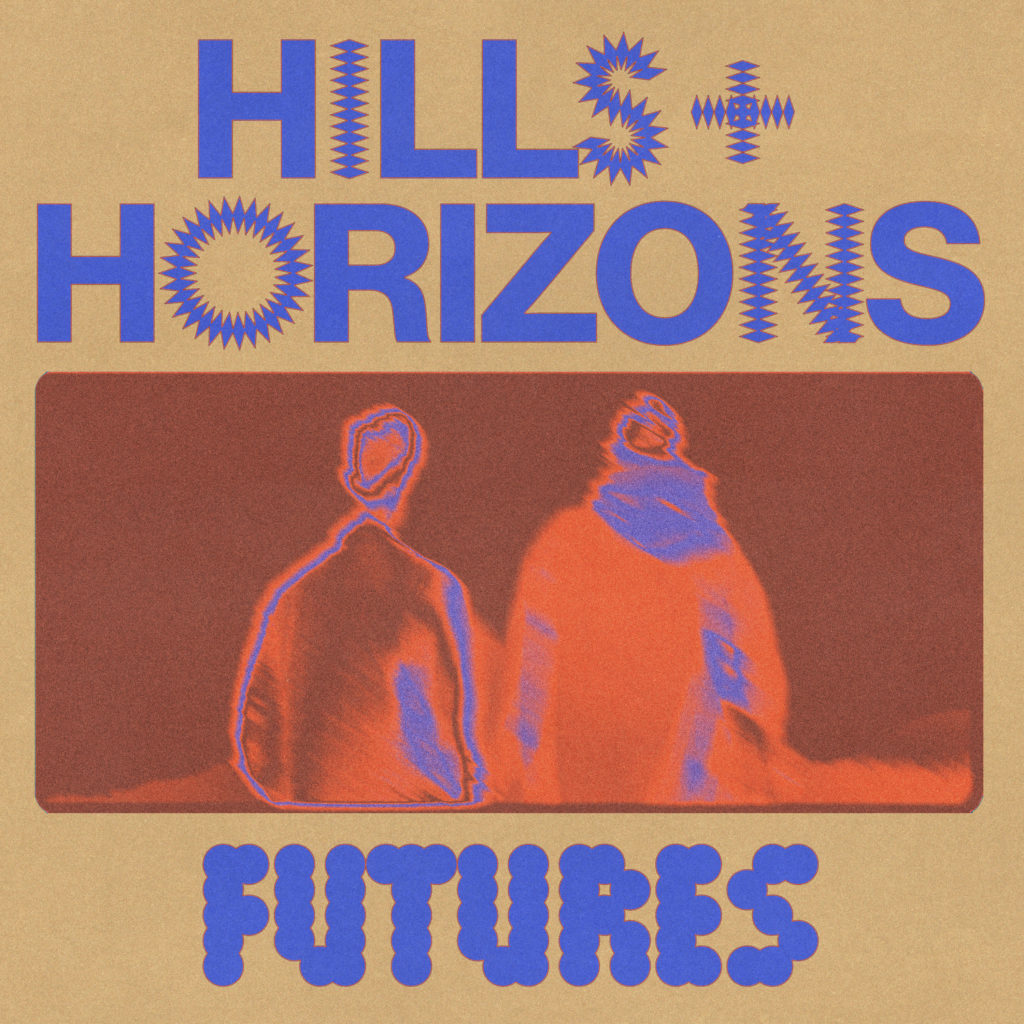 Buy the album on Amazon
Last year, you guys were busy releasing a series of great tracks and ended the year with an incredible Christmas song, "Angels." With the new year, what are you hoping to see happen with the new album?
Mark: For Futures as an artist and more importantly, all the members on an individual level, the journey of this album has been an awakening. I think we can all feel something new happening; stirring just below the surface in Christianity worldwide. Isaiah 43:19 declares "See I am doing a new thing! Now it springs up; do you not perceive it?". We aren't saying we know exactly what it is or how it looks but we do perceive it & we are leaning into it with our writing and our sound. Music is powerful because its origins are deeply supernatural, and so we are really intentional about the atmosphere that each song we write creates. We are believing that the spirit of these songs would break through depression, disappointment, discouragement & disillusion; literally changing not only how people feel about their situation but how they see everything.
Can you tell us more about your radio single "Hills & Horizons"? What inspired you to create it and how does it speak to you guys?
Ryan: I don't know that we really knew what we signed up for when we set out to write this song. We wanted to write a song that was about our collective journey as a team. But as we dived in, we realized that this message was both, far more broad and yet so much more personal and individual than we could have imagined. Psalm 119:105 says "Your word is a lamp unto my feet and a light unto my path." Truth is, we don't get to see the whole picture of what lies ahead for us. God always gives us what we need for the time and season. The challenge is that we just have to keep moving forward, and with every step, a little more of the picture becomes clear. Can we learn to love the glimpses of the God dream that He has for us? Every time I listen to this song personally, it gives me perspective that God is moving in my life whether I have a clear view of it or not. The process of learning to trust the in-betweens is our very prayer for this song; that people will let go of their control of their lives and hold on to the one who is faithful in and through it all.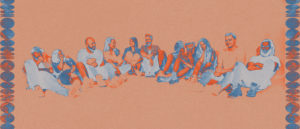 Futures originally started at Influencers Church in Australia and the US. What is worship like in Australia compared to the US and are there differences that you have experienced?
Danae: I grew up at Influencers in Australia and then made the move stateside in 2014, coming on staff in Atlanta to help plant our locations over here…so I've been lucky enough to witness the incredible pioneers of the worship movement down under! One of our worship leaders won the very first Australian Idol in 2004 and Planetshakers (the youth movement and worship band) was birthed in our local youth ministry! Worship teams like Hillsong United and Darlene Zschech really led from the front in creating an incredible worship culture in the late 90s and early 2000s and I'm so grateful – it feels like we stand on the shoulders of giants who paved the way. Thanks to that rich legacy in Australia, I feel like I grew up serving with really solid, humble, pure-hearted worship teams.
When I first came to the USA I was blown away by the excellence of local church worship teams; a healthy reverence for the platform translated into bringing the best of our talents every Sunday! That's something I noticed from the get-go for sure…fast forward to our current team dynamic with 11 locations, dozens of worship leaders and hundreds of team members across our church and I love that we can constantly learn from each other and grow together!
Ultimately, my experience in both countries has been that each contributes an important note to the beautiful harmony of global worship; all in the same key, united in the pursuit of making Jesus famous!
How can we be praying for you?
Ryan: Thank you! This is such a refreshing question. We would so appreciate your prayers for these songs to have a significant & tangible impact on people's lives. Also, that these songs would encourage people to keep trusting in God; reminding them that He's always with them. Perhaps our greatest prayer is that these songs find their way to people who don't know Jesus and it compels their hearts to open up and surrender to him. Please pray for us, that we would stay in the "grace zone" and continue to hear words and melodies from Heaven. This matters to us. Our heart is not to just write songs for the sake of it, but rather to steward what we believe that God has equipped us for and called us to do.
Thanks for taking the time to speak with us. Where can everybody find out more about you?
We're most active on instagram @futuresworship and our very new TikTok account @futuresworship! We also keep our friends up to date with everything going on via our "Music Monthly". You can sign up to receive these personal letters at www.futuresworship.com.